USAID Power Africa
Power Africa was launched in June 2013 as a market driven, public private initiative to double access to electricity in sub-Saharan Africa, where more than 600 million people lack access. Power Africa's goal is to add more than 30,000 MegaWatts (MW) of electricity generation capacity and 60 million new home and business connections by 2030.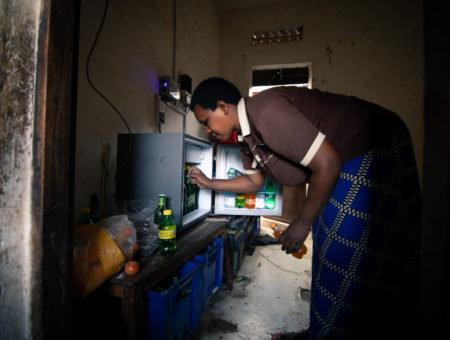 Global LEAP Launches Competitions for Solar Water Pumps and Off-Grid Refrigerators
A message from Katrina Pielli – Senior Energy Advisor at USAID's Power Africa and co-Chair of the Efficiency for Access Coalition donor roundtable
This paper explores the broader interplay of energy access and energy efficiency for off- and weak-grid settings, presents the findings of a baseline off-grid refrigerator product testing effort, and explores the role of innovation cash prizes in catalyzing technology innovation and market expansion of off-grid refrigeration.
Policy makers and stakeholders face numerous considerations with when deciding if and how they would like to regulate electricity tariffs for micro-grids. This report examines the benefits and drawbacks of various regulatory structures and provides insight into successful methods.
This report, published in support of the Power Africa: Beyond the Grid Program, explores the business model and technical challenges related to the productive use of energy in smaller micro-grids. In addition to examing the business models used by developers, this report also provides best practices for promoting the productive use of energy.