Efficiency for Access Design Challenge Academic and Industry Partners


Creating Partnerships
We recognise the importance of building connections between academia and industry to ensure the continued development of the off-grid sector. The Efficiency for Access Design Challenge aims to help establish these long-lasting, productive partnerships.
Connecting Academia and Industry workshop
Academic and Industry partners had the opportunity to participate in a workshop designed to bring together both sectors and explore opportunities for collaboration. Dr Iwona Bisaga and Dr Priti Parikh presented on the UCL and BBOXX partnership. The key takeaways from the Connecting Academia and Industry workshop can be found here.
A second workshop will follow up on those key takeaways and build on the discussions. Deliberations from the follow-up discussions will also be shared in due course.
Partners
Over 29 industry partners and 19 universities in Bangladesh, Ethiopia, India, Kenya, Nepal, Uganda and the United Kingdom are participating in the second year of the Challenge. The industry partners mentored student teams, spoke in webinars, and were judges for the pitching sessions. Industry partners also provided resources for the students, which can be found here.
"The Efficiency for Access Design Challenge is building awareness and excitement for the off-grid industry where it really counts – in the minds of young students who are eager to apply their aptitudes to design solutions that can make a meaningful difference in off-grid markets." - Katherine Owen, Head of M-KOPA Labs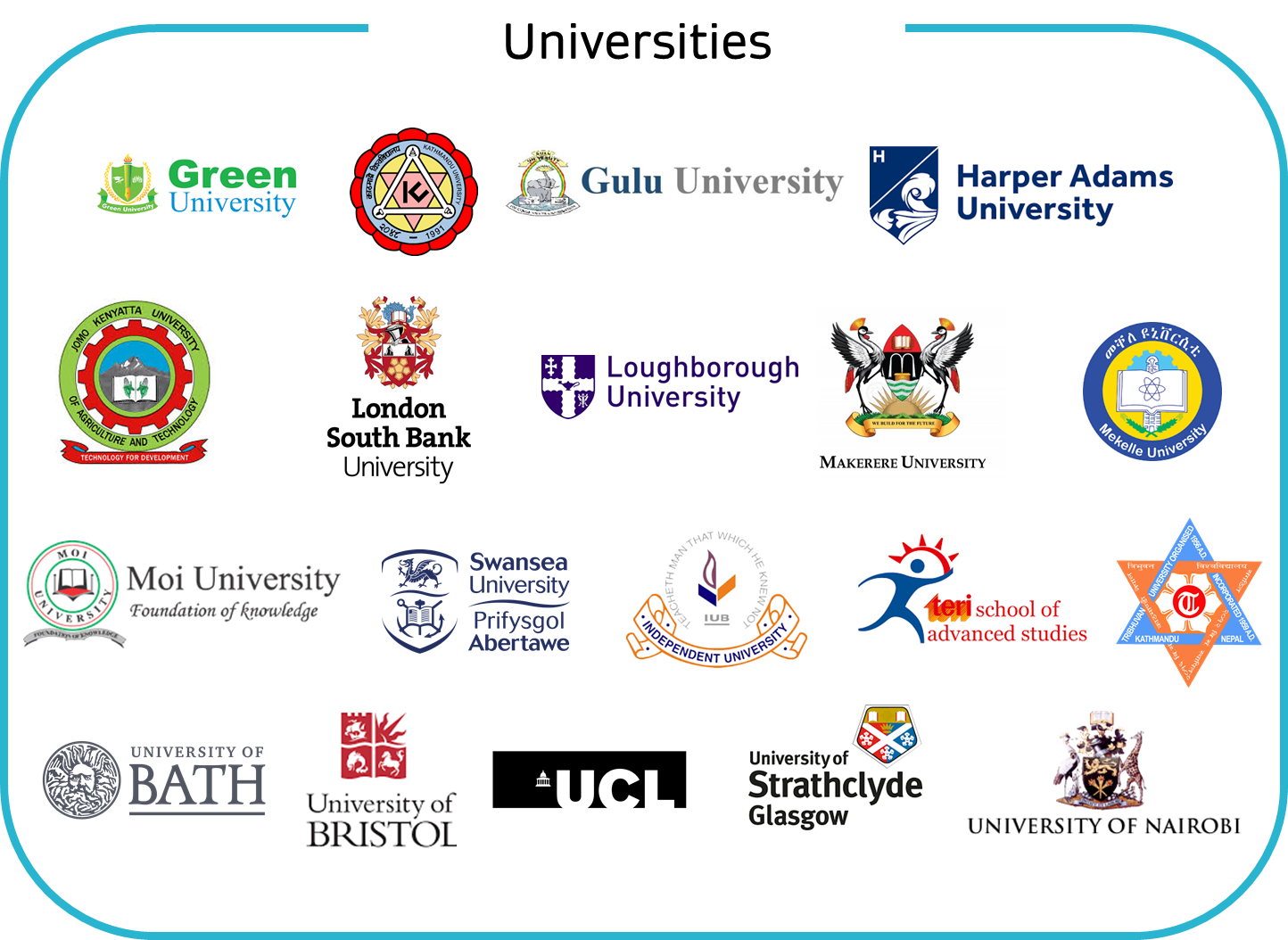 If you are a company and want to be an industry partner for the competition please contact EforAchallenge@est.org.uk
For an overview of the first year of the Design Challenge, watch the video below.