Due in large part to the improved efficacy and cost of the super-efficient LED, the quickly emerging off-grid solar market has delivered energy access to tens of millions of off- and weak-grid households and businesses worldwide. With similar shifts in efficiency and cost, other appliances appropriate for off- and weak-grid settings can enable consumers to reach even higher levels of energy access faster.

Energy efficiency enables distributed off-grid and weak-grid renewable energy systems – from solar home systems to renewable micro-grids – to deliver energy services that would otherwise be economically or technically infeasible in resource-constrained settings. When super-efficient appliances are used, the total cost of solar home systems and their associated appliances can be reduced by as much as 50%.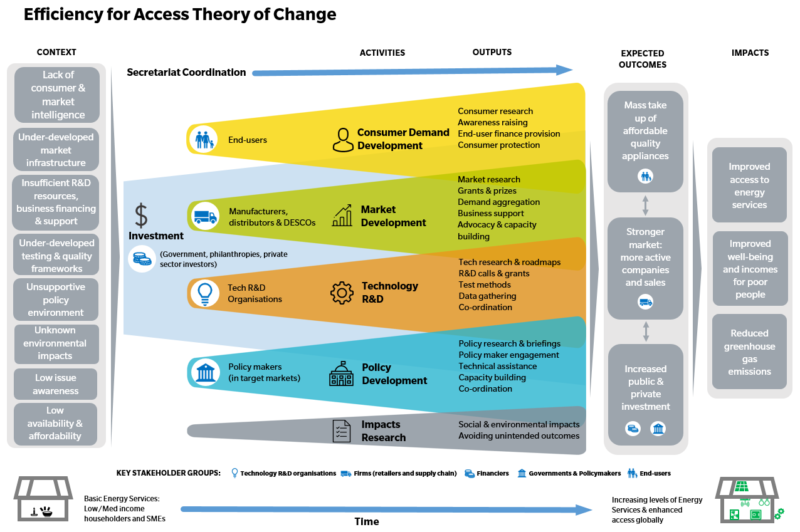 The Power of Appliances
Appliances deliver critical energy services such as refrigeration, cooling, and communications that improve the lives and incomes of under-served households and communities. The continued development of off-grid and weak-grid renewable energy markets – and continued progress in energy access – is tied to improved availability of well-designed, affordable, highly energy-efficient appliances.